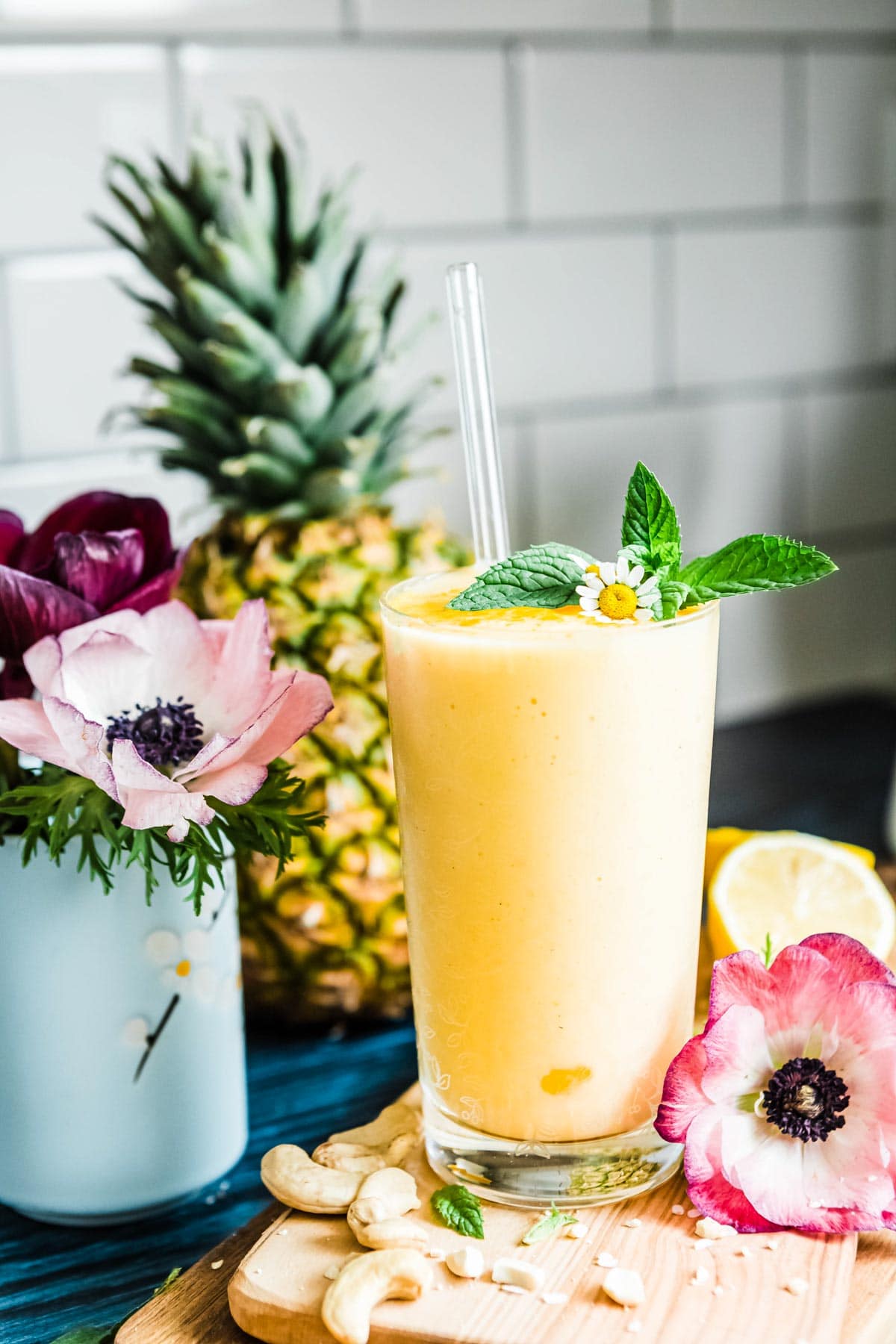 I fell in love with smoothies at first sip. While I fully believe in green smoothies, I also love exploring the world of fruit smoothies! Some of the ingredients in these easy smoothie recipes may surprise you yet don't be afraid to give them a blend! I've got healthy fruit smoothie recipes for every tastebud.
The Simple Green Smoothies community blended the rainbow this January for our quarterly plant-based challenge, and I loved the feedback! Many participants said they blended new ingredients and tried flavors they weren't sure about. I want you to use the list below to change up your daily smoothie, and don't forget to leave a comment letting me know how it goes!
Healthy Fruit Smoothie Recipes
Smoothies let you truly blend the rainbow, and I am here for it! If you're a long-time smoothie drinker, then you may blend the same recipes over and over again. Pick your favorite color below and get blending! You may be surprised by a few flavor combos, and you may fall in love with a new fruit smoothie recipe.
Grapefruit Smoothie
Try my strawberry grapefruit smoothie for a vitamin loaded smoothie to start your day. Full of vitamins A and C, this immunity boosting smoothie is delightfully sweet and a great energy boost.
MAKE RECIPE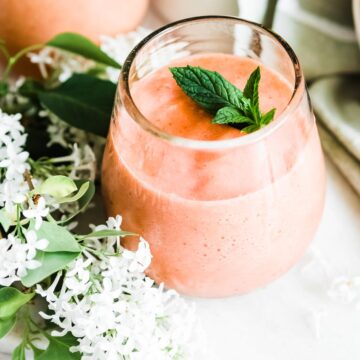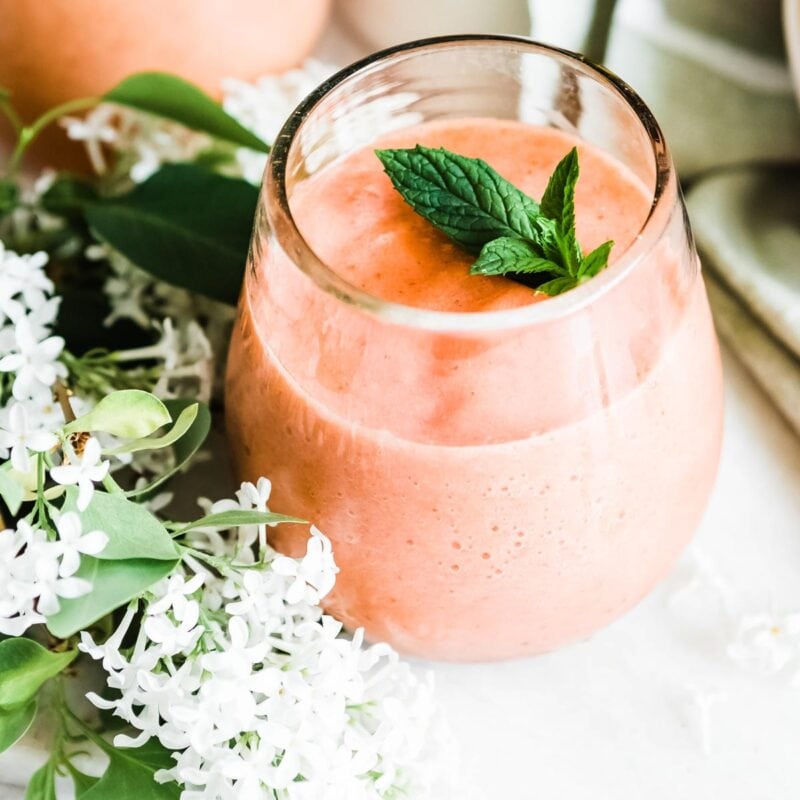 Summer Watermelon Smoothie
Want a refreshing, vitamin-packed smoothie that doubles as a kid-pleasing snack? This watermelon smoothie is a cool and sweet thirst quencher that you'll be sipping on all summer long.
MAKE RECIPE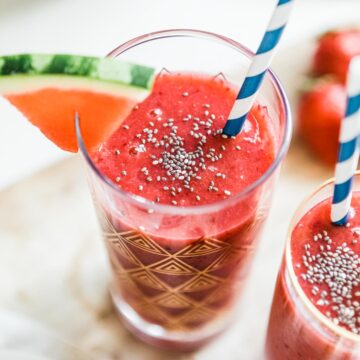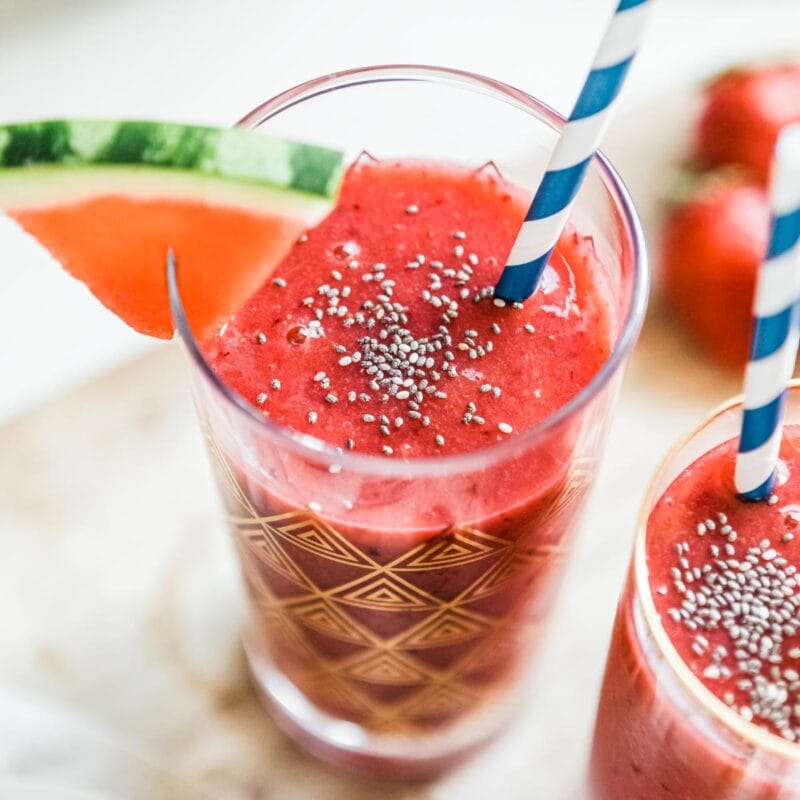 Strawberry Banana Smoothie
Blend up this strawberry banana smoothie as a fun family treat, or a bright + refreshing morning breakfast. One sip of this smoothie will put a smile on anyone's face; It's truly a smoothie for all ages.
MAKE RECIPE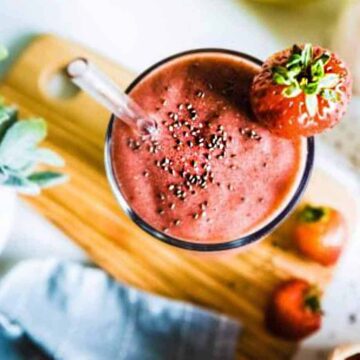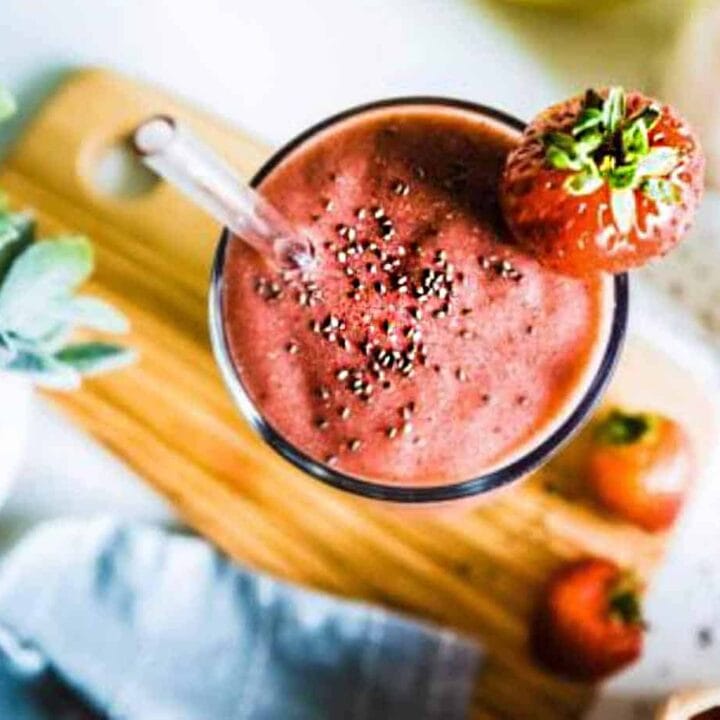 Dragon Fruit Smoothie
Simple and sweet with a vibrant pink color, this Dragon Fruit Smoothie can be topped with your favorite sliced ​​fruit, granola, chia seeds or hemp seeds for a splendid breakfast or plant-based snack.
MAKE RECIPE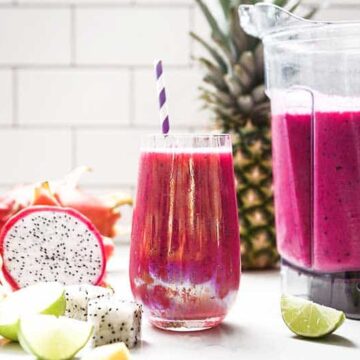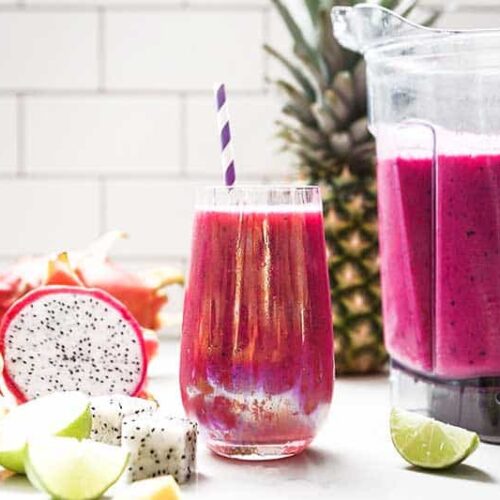 Cherry Açaí Smoothie
Bright açaí and summer cherries blend together into a naturally sweetened, bright red drink brimming with the power of super fruits. This cherry acai smoothie screams summer and makes a great breakfast meal replacement.
MAKE RECIPE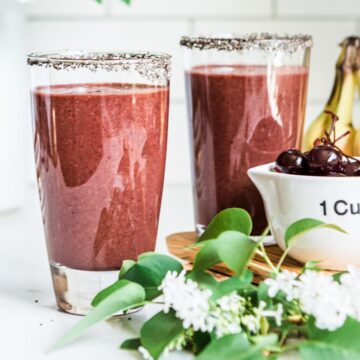 Honey Turmeric Smoothie
Treat yourself to a nutrition-packed Honey Turmeric Smoothie with mango, carrots, orange, ginger, turmeric and honey. It all comes together to create a creamy, flavorful drink.
MAKE RECIPE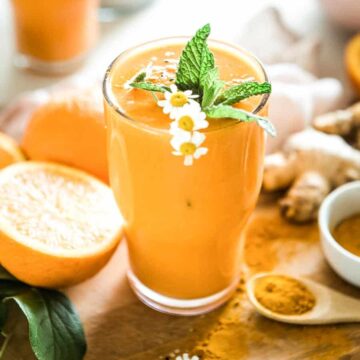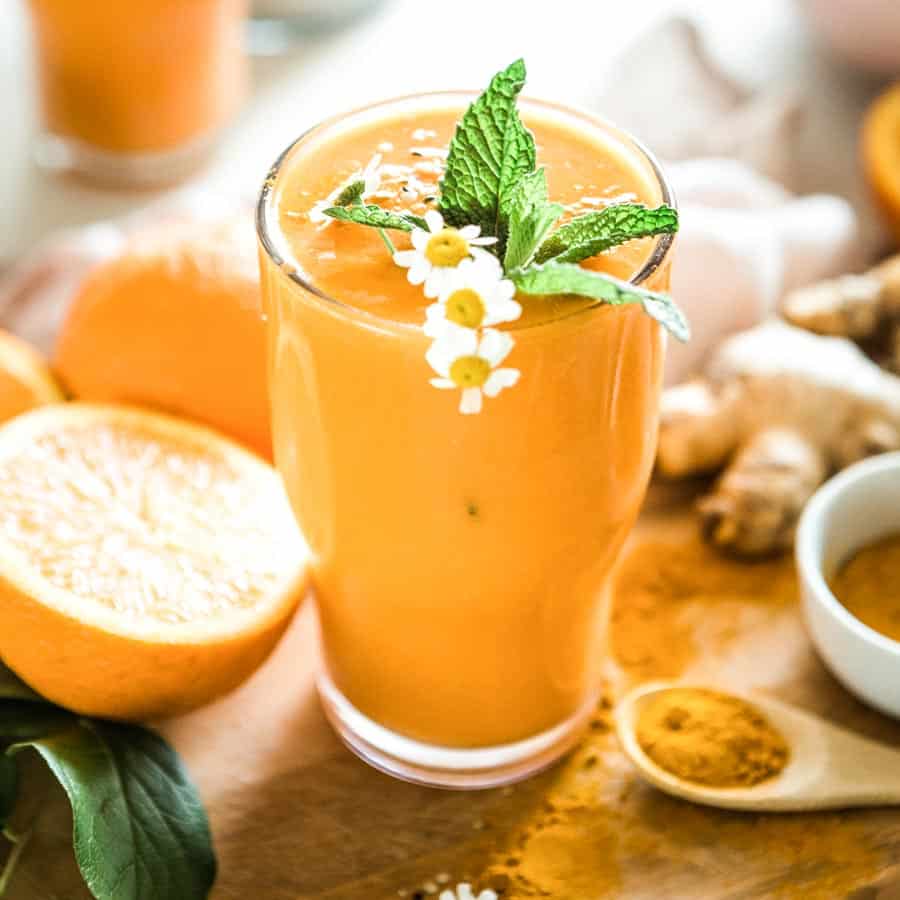 PCOS Smoothie Recipe
Fertility and food come together in this creamy smoothie creation. Loaded with foods that can fuel your body, this PCOS smoothie is a great way to start the day.
MAKE RECIPE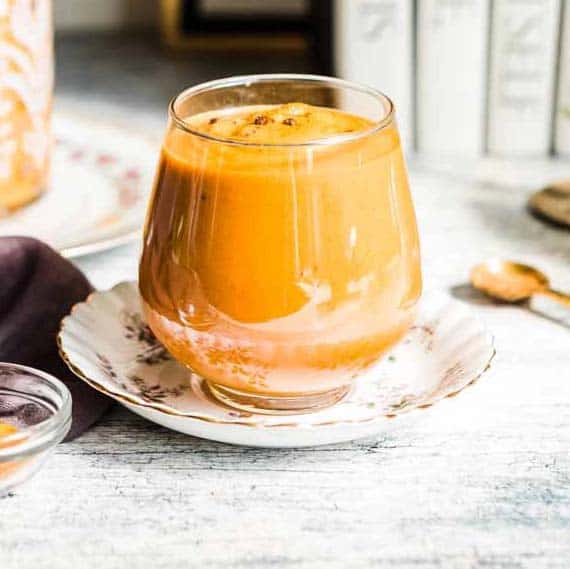 Peach Smoothie
Peach season is one of my favorites! Whether you've got more fresh peaches than you know what to do with, a bag of frozen slices in the freezer, or just a hankering for something peachy, this peach smoothie is sure to hit the spot.
MAKE RECIPE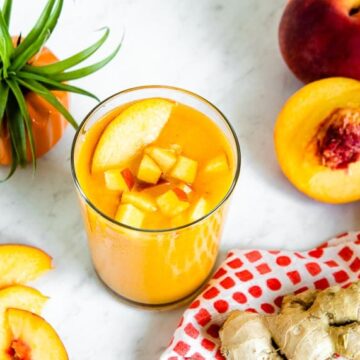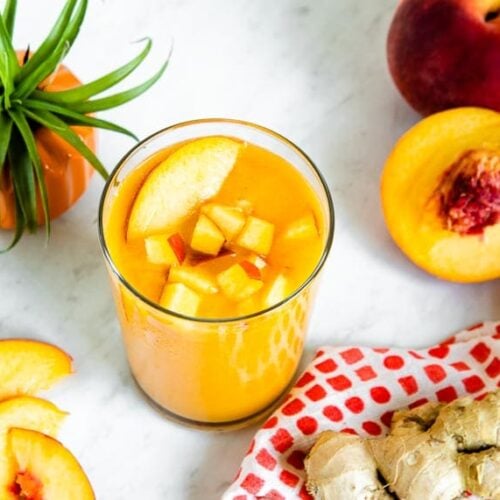 Creamy Mango Smoothie
This is a super creamy + delicious mango smoothie with just the right sweetness. Be careful, it might easily become your new fav snack smoothie!
MAKE RECIPE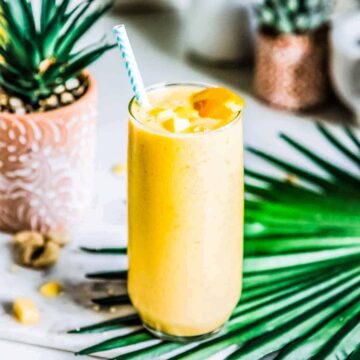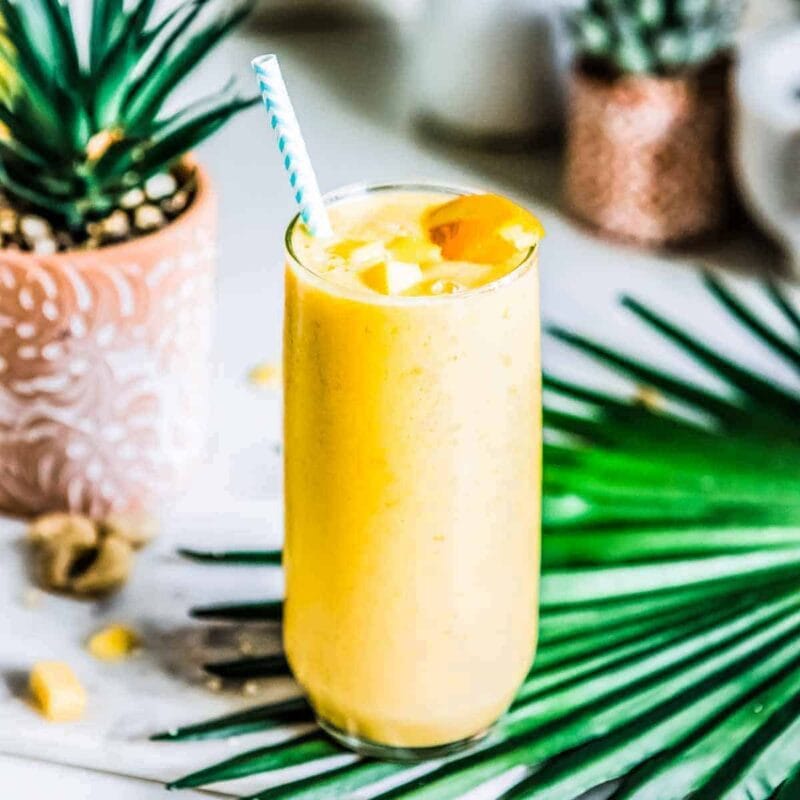 Perfect Lemon Smoothie
Light, refreshing, and perfect for warm weather, this lemon smoothie is a great start to summer. The sweet peaches offset the lemon tart, while the fresh ginger brings out a bit of tang.
MAKE RECIPE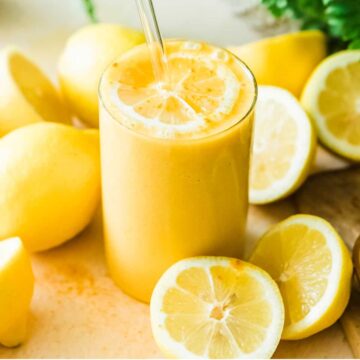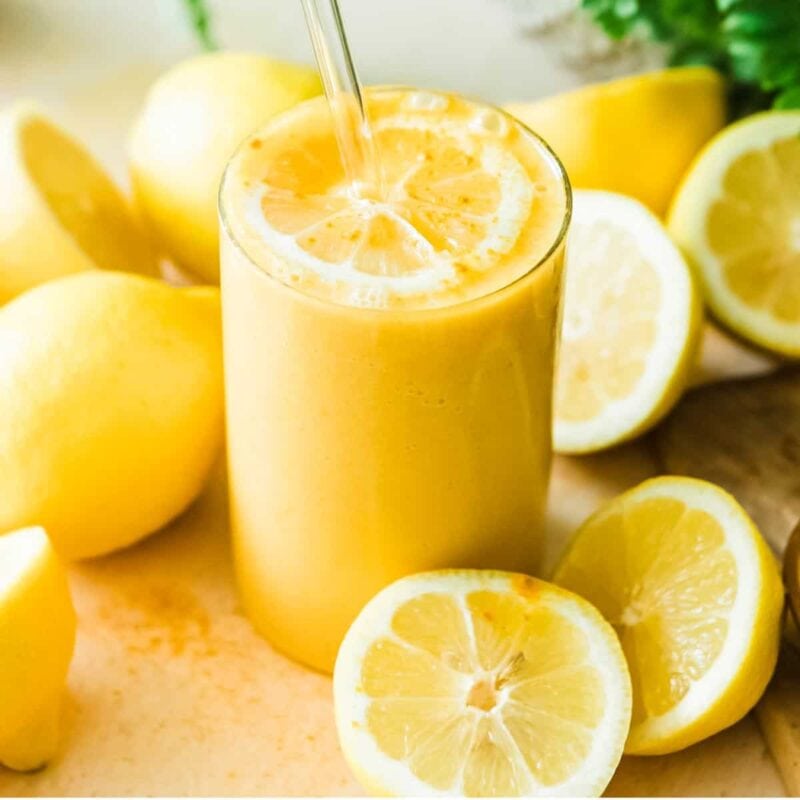 Healthy Pineapple Smoothie
This tropical pineapple smoothie uses plant-based ingredients to create a creamy and healthy treat. Fun to make + easy to customize; enjoy the best flavors of summer with this super simple smoothie.
MAKE RECIPE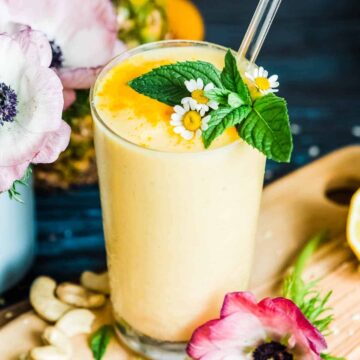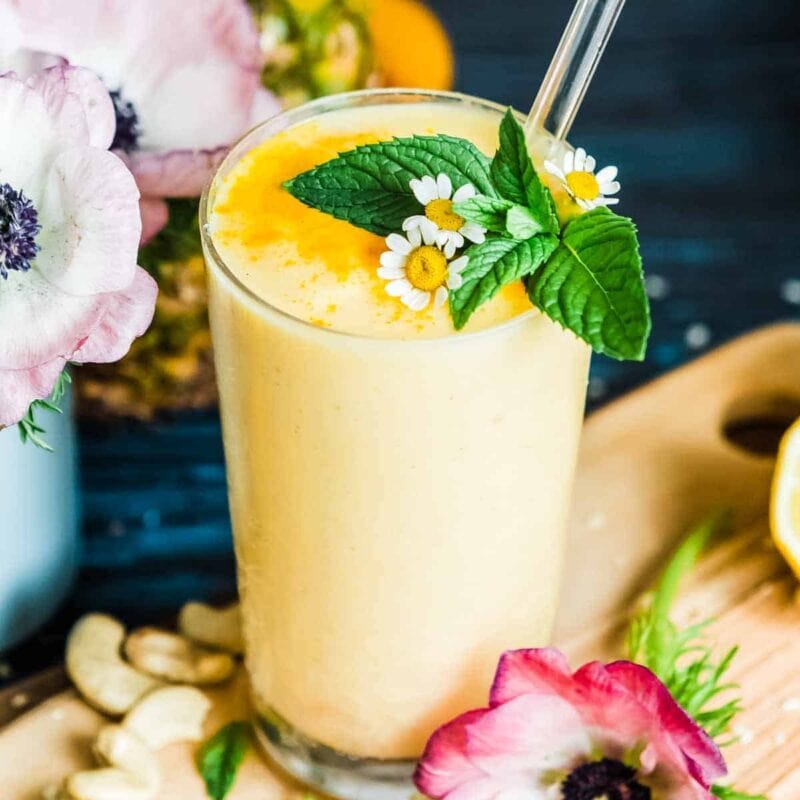 Creamy Banana Smoothie
Blend your way into a great day with this sweet n' creamy banana smoothie. It's got protein that will keep you full, and simple ingredients for natural energy.
MAKE RECIPE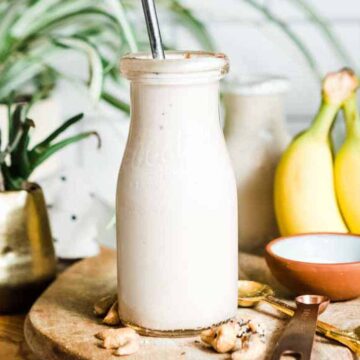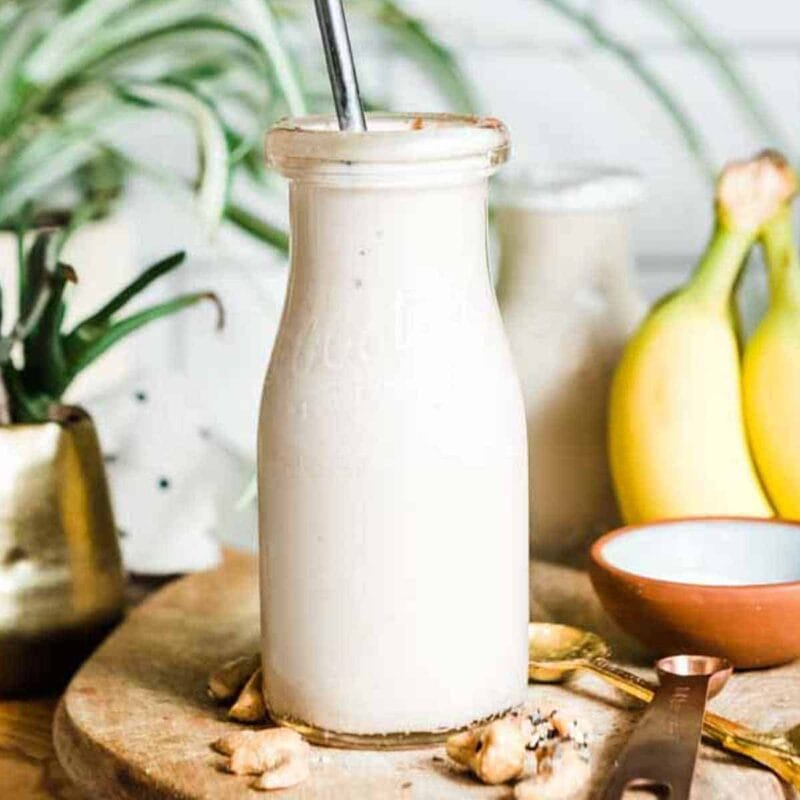 Weight Gain Smoothie
Enjoy this refreshing weight gain smoothie to nourish your body. Packed with nutrient dense calories to energize and help you achieve your weight goals.
MAKE RECIPE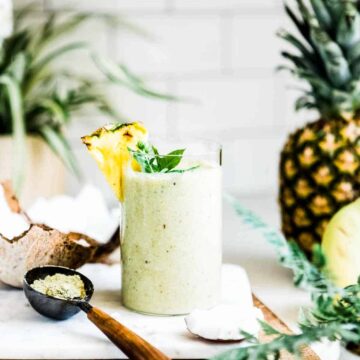 Ultimate Banana Nice Cream
With bright, vibrant colors straight from nature, this banana nice cream recipe nourishes and satisfies. The gorgeous color comes from the superfood spirulina, which provides vital cell support. Perfect for breakfast or as a mid-day pick me up, banana nice cream is a delicious treat (while still getting in healthy nutrients).
MAKE RECIPE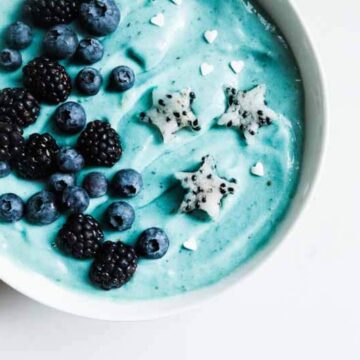 Healthy Blueberry Smoothie
This deliciously thick blueberry smoothie is infused with nutritious superfood blueberries, nutty cashew milk and creamy cashew yogurt. It's a vegan smoothie using just four ingredients and no added sugar. This smoothie is simple, easy to make and full of delicious blueberry flavor.
MAKE RECIPE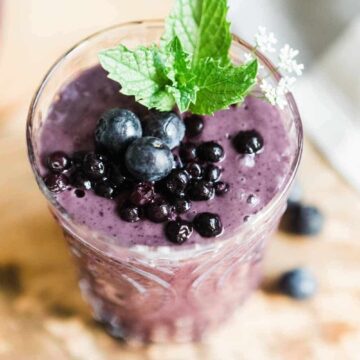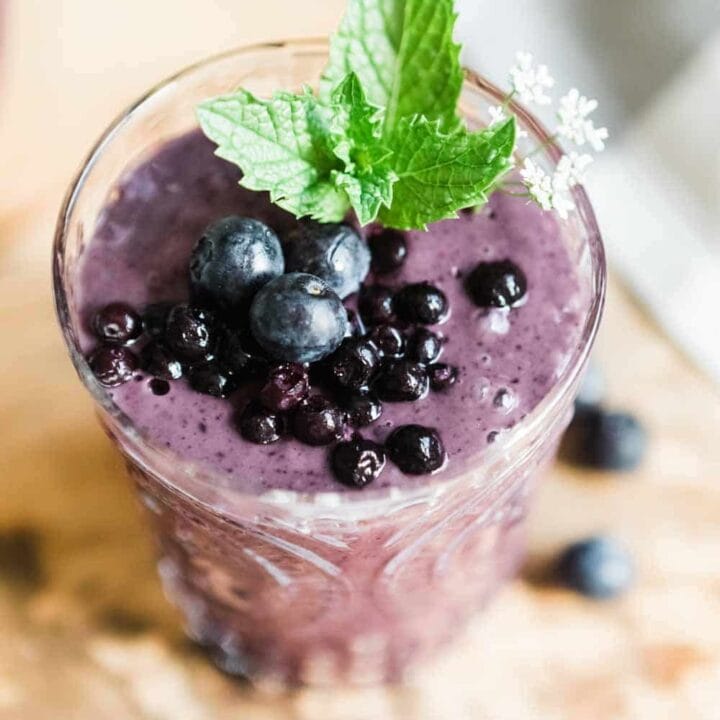 Immune Boosting Smoothie
Give your immune system a boost by blending up this vibrant purple powerhouse smoothie that combines Sambucol black elderberry syrup with antioxidant-rich blackberries and pitaya (dragon fruit). Bottoms up!
MAKE RECIPE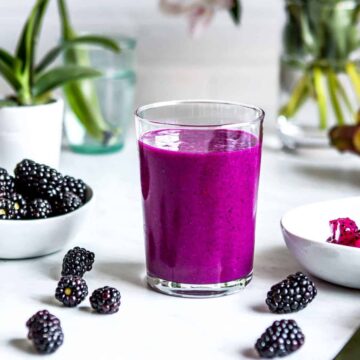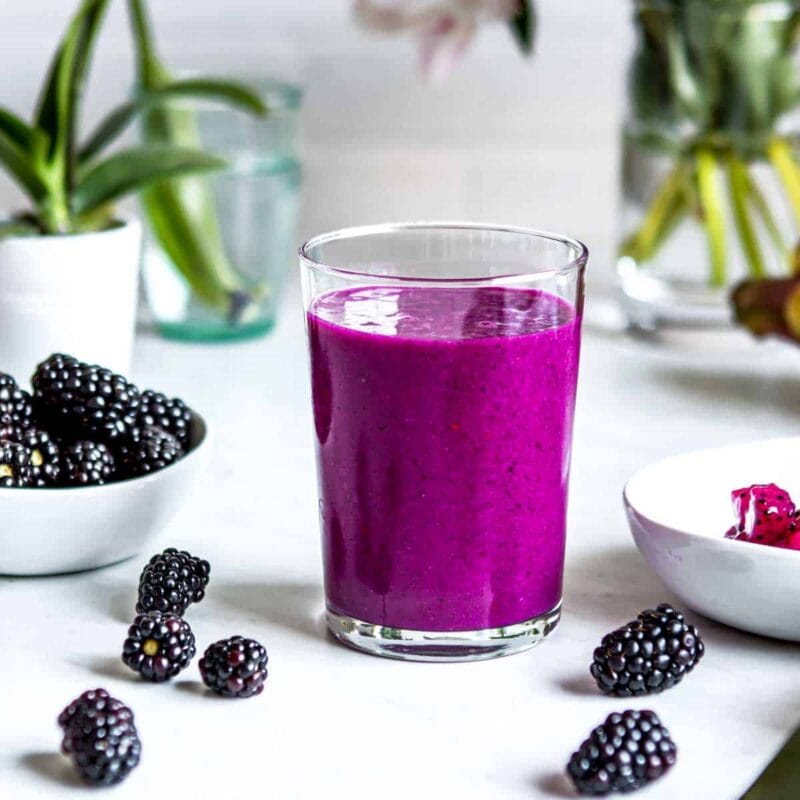 How to Boost Smoothies
You can easily turn any of these fruit smoothies into a meal or just cut down on the natural sugar with the tips below. Have you ever boosted your smoothie? If not, give it a try!
Healthy Fat
Your body needs healthy fat to process protein and carbs. Since smoothies contain carbohydrates from fruits and veggies, add a bit of healthy fat to round out the recipe. A few of my go-to healthy fats are:
| | |
| --- | --- |
| Almonds | Coconut Oil |
| Avocado | Flaxseed |
| Cashews | Hemp Hearts |
| Chia Seeds | MCT Oil |
Plant-Based Protein
The right protein can turn any smoothie into a quick, fast meal. I like using plant-based protein powder without any sweetener or gums to weigh it down. Superfoods like hemp hearts or chia seeds add protein AND healthy fat.
Leafy Greens
If your typical daily smoothie includes leafy greens, then don't be afraid to add them to any of these fruit smoothies! No need to alter the recipe other than adding a handful of your favorite green like spinach or kale.
Fruit Smoothies FAQs
What fruits are best for smoothies?
If you like the fruit, then use it in a smoothie! As you can see from my fruit smoothie list, I use a variety of fruits, from citrus to stone and more. I love discovering new fruit combinations, too, so the sky's the limit! Some of my favorite fruit starters are mango, banana or pineapple. Pick one of those, pair it with one other fruit and choose a liquid base like water or plant-based milk. Mix and match until you find a winner!
Are fruit smoothies healthy?
They can be! I use 100% real fruit in my smoothies, with no weird additives and no added sugar. To lower the natural sugars from fruit, choose low glycemic fruits in your smoothies, or boost your smoothie with protein + healthy fat to help your body break down the natural sugars.
Do you put ice in smoothies?
That's a great question! I prefer smoothies without ice, yet I want to keep my smoothie cold. To do this, I add at least one frozen fruit to each smoothie. You can buy fresh fruit and freeze it, or buy frozen fruit; both are great options!